I'm born in Oga City, Akita Prefecture (Akita-ken), which is famous for Namahage (A kind of festival) and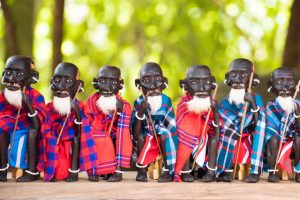 Hatahata(A kind of fish).
I was on the basketball team in elementary and middle school and joined the track and field team in high school.
During my student years, I regularly fell asleep in class and didn't spend time in study a lot.
After graduating from university, as a volunteer of the Japan Overseas Cooperation Corps, I spent two years as a math teacher at a local high school in Kenya, Africa, where there is no electricity or running water.
While struggling with cultural barriers, the smiles of the children and the sky full of stars still heal me.
After returning to Japan, I participated in the planning and operation of the volunteer recruitment seminar of JOCV and married my current husband at work.
We lived together in Zambia, Africa for 3 years due to my husband's job transfer.
I made tofu, natto, and even clothes in an environment without anything. And I'm also a volunteer at an orphanage.
After returning to Japan again, I worked as a trade office worker at a big company in Kanagawa Prefecture (Kanagawa -ken).
Due to pregnancy, I chose to be a full-time housewife for a while as well.
During that time, my family moved from Zama City in Kanagawa Prefecture to Abiko City in Chiba Prefecture (Chiba -ken), to Kitakyushu City in Fukuoka Prefecture (Fukuoka -ken).
Talk about my current job, immediately after giving birth to my second child, I found a flyer with a free course of Labor and Social Insurance Attorney at a civic center.
I enrolled in the course even though I didn't know well about Labor and Social Insurance Attorney.
Spending time studying while my children were asleep and passed the exam on the second attempt in 2011.
In February 2017, I opened an office named Sai Kobo (private office).
In September 2021, Labor and social security attorney-Saikobo was established.
In April 2022, sign in to become a Certified Labor and Social Insurance Attorney.
I live in Abiko City, Chiba Prefecture with my husband and two children.
Mainly focus on companies in Tokyo, providing personnel and labor-related services.
Offering customized labor management to increase customer satisfaction is our motto.
Labor and social security attorney-Saikobo,
Certified Labor and Social Insurance Attorney,
Saiko Kitazawa.